navigating changes in a privacy first world
Navigating Changes in a Privacy-first World & Release of 2021 Programmatic Survey Findings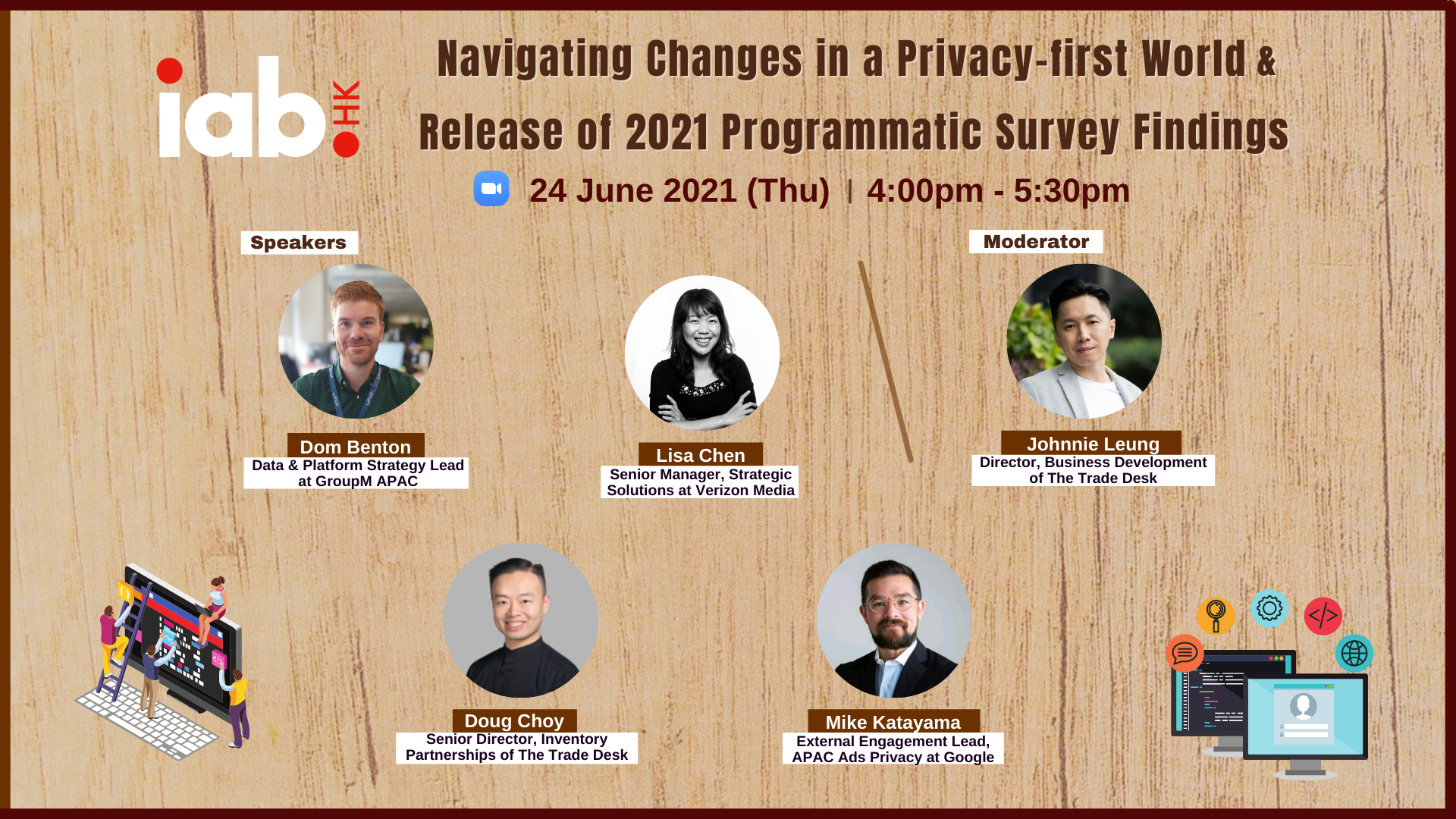 Navigating Changes in a Privacy-first World & Release of 2021 Programmatic Survey Findings presented by IAB Hong Kong Programmatic Committee.
With regard to Apple's iOS 14.5 update and the removal of third-party cookies from internet browsers, have you seen the impacts of these measures on your business? How shall we allocate the media spend and can we still target the right audience? What must brands, publishers, and marketers do to thrive in this privacy-first ecosystem?
The impacts of the end of third-party cookies is not to be underestimated and we shall get prepared. Hear from the experts for solutions and tools to confront the cookieless and ID-less future.
A big round of applause to our speakers who shared loads of case studies and insights, and Moderator for hosting the panel, including…
- Dom Benton, Data & Platform Strategy Lead at GroupM APAC
- Lisa Chen, Senior Manager Strategic Solutions at Verizon Media
- Doug Choy, Senior Director, Inventory Partnerships of The Trade Desk
- Mike Katayama, External Engagement Lead, APAC Ads Privacy at Google
- Johnnie Leung, Director, Business Development of The Trade Desk (Moderator)
Thanks IAB HK Programmatic Committee (lead by Johnnie Leung) for bringing us this fruitful webinar on this important topic. Grateful to GroupM HK for venue and facilities support.
Replay the video on our YouTube channel now!