first programmatic audience driven dooh campaign social retargeting and footfall
First programmatic audience-driven DOOH campaign with social retargeting and footfall lift study in Hong Kong
Many advertisers hesitated to invest in out of home advertising in the past 3 years due to the pandemic and travel restriction globally, which has brought significant challenges to the travel industry. For advertisers constantly on the hunt for the most effective strategies to reach travelers, programmatic DOOH has proven to take things a step further, allowing advertisers with a smarter way harnessing the power of automation to make the most of out of home ad spend. Hong Kong's popular water theme park - Ocean Park Water World is no exception and with the flexibility and highly targeted and measurable nature of programmatic DOOH, this case study is a testament to the power of leveraging audience targeting, measuring the campaign effectiveness with footfall traffic lift study and reaching exposed audiences with Facebook retargeting. Now let's deep dive into how Ocean Park Water World leveraged the Hivestack DSP to target different custom audience segments and increase in-park visits.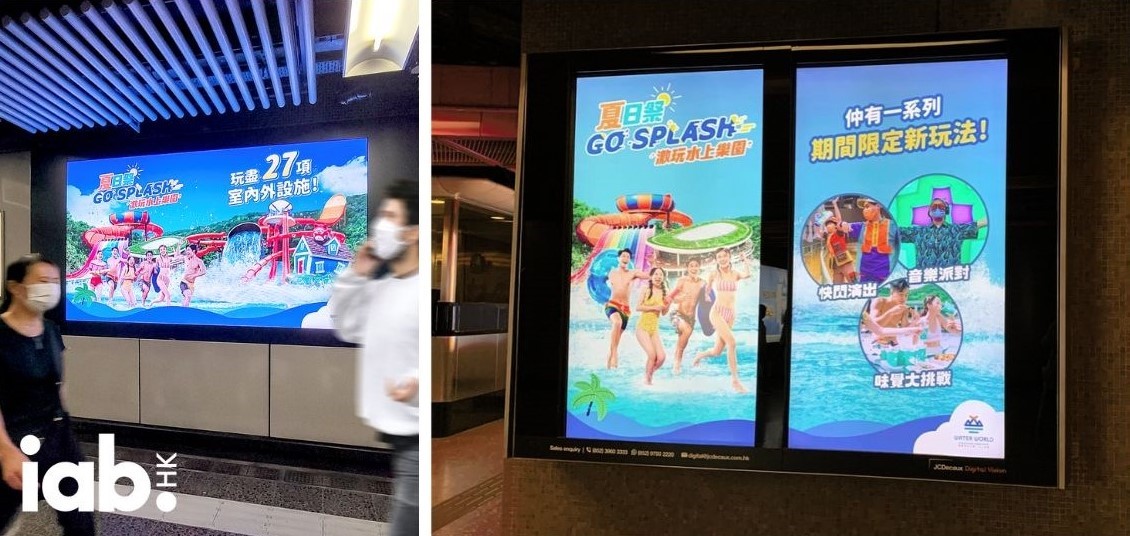 Core Objective:
In order to drive footfall traffic and boost ticket sales as a part of its "Water World Go Splash Summer Campaign", Ocean Park leveraged programmatic digital out of home (DOOH) to target three of its core audience groups. Its media agency, Dentsu X Hong Kong utilized the Hivestack DSPs custom audience targeting capabilities to strategically reach and engage target visitors.
Solutions:
The campaign was activated across two different MTR formats; Digital Motion Panel and Concourse Motion Network.
With a significant focus on audiences, this campaign targeted:
Parents and theme park visitors, using predefined audiences selected from the Hivestack DSP and a new custom audience segment was created that included recent visitors to another local theme park, taking a more competitive conquesting approach. Dentsu X Hong Kong then constructed proximity geofences around their preferred targeting locations, the theme park area in Hong Kong's Wong Chuk Hang.
When there was a high concentration of its target audience within those proximity geofences, the Hivestack DSP delivered the campaign across selected DOOH screens.
Leveraging custom audience data from the Hivestack DSP, social media platform, Facebook, was then used for retargeting audiences with the Water World Go Splash Summer Campaign proving effectiveness of programmatic DOOH and programmatic display within a wider omnichannel strategy.
Results:
The campaign successfully delivered planned impressions and witnessed an impressive increase in footfall traffic: :
4.97x lift of in-park visits among audiences exposed to Ocean Park Water World ads.
1,938,085 successfully delivered impressions.
The campaign has been a huge success with nearly 2 million impressions delivered while attendance has largely exceeded the client's target. This is just the start and the successful showcase has demonstrated that custom audience segments created in a programmatic DOOH campaign can be leveraged for retargeting not only on social channels but also across mobile and other channels, maximizing effectiveness of a campaign from a holistic perspective. What's more, advertisers should be guided with how programmatic DOOH is known for its targeting and reporting capabilities that is relevant to them and ultimately drives measured results of their business.
Author: Sally, VP of Sales, Hivestack (IAB Hong Kong AdTech & Programmatic Committee)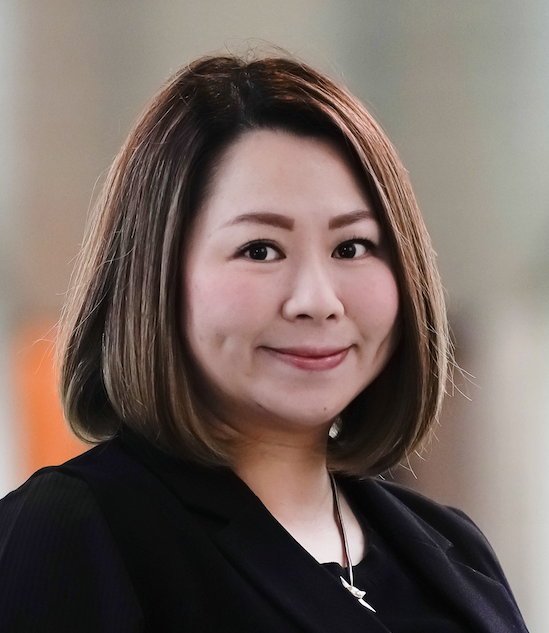 Please address any questions or comments about this blog to
Alvina Chan, Secretariat Office, IAB (Hong Kong) - alvina.chan@iabhongkong.com