Register now for the Super Early Bird Pass to IAB HK C23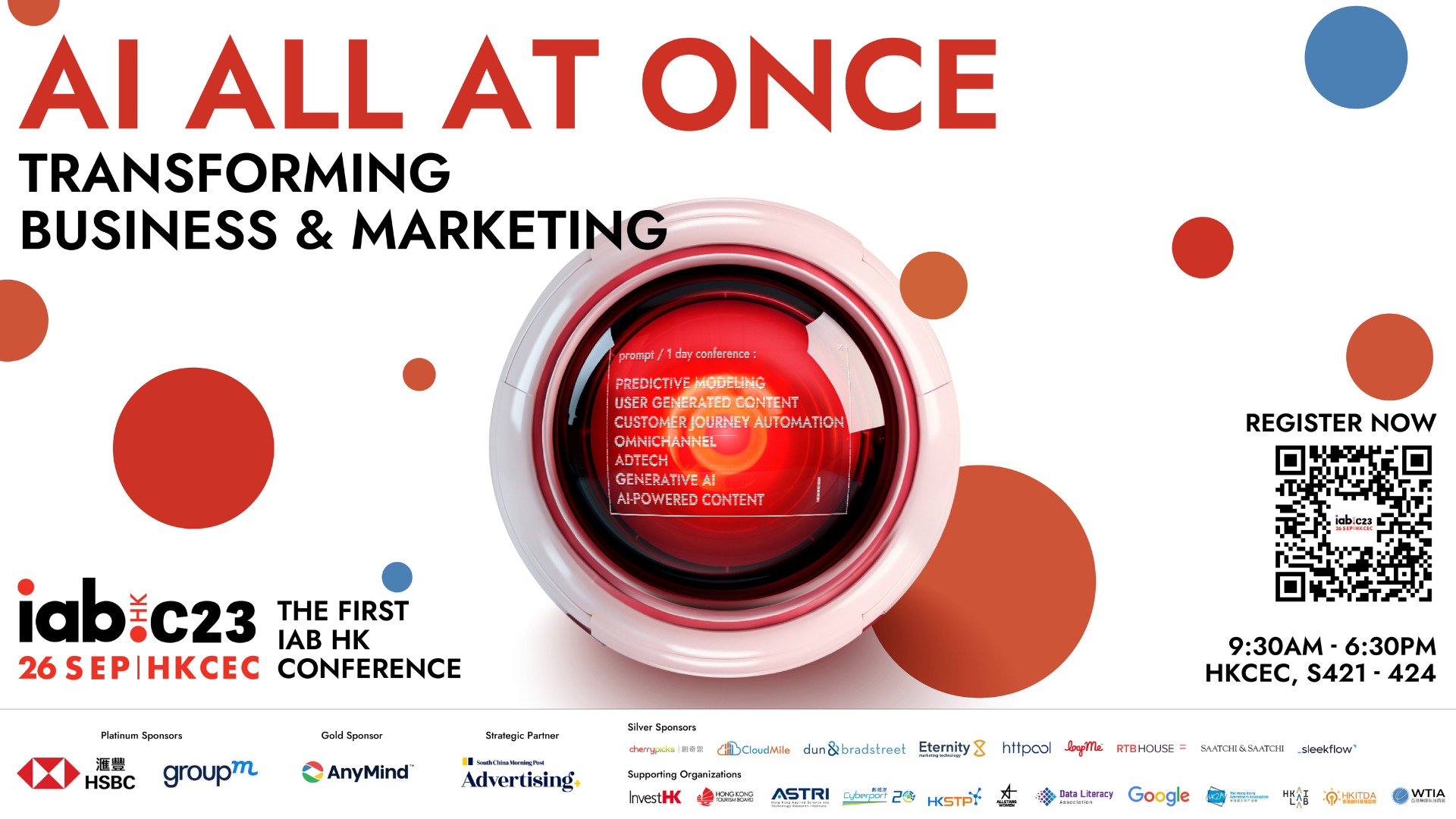 A one-day conference & exhibition on the theme of "AI ALL AT ONCE" will take place on 26 Sep 2023. You will have the opportunity to learn from the top industry experts covering a range of topics including data-driven marketing, content creation, commerce, and the next generation of advertising technologies. Don't miss out the opportunity to explore and unlock the potential of AI marketing for your business.
A good news to announce, Super Early Bird Pass registration period will extend further. Get our exclusive Super Early Bird Pass by 14 August to save big on admission.
Date: 26 Sep 2023 (Tue)
Time: 9:30 AM - 6:30 PM HKT
Venue: S421 - 424, Hong Kong Convention and Exhibition Centre, 1 Expo Drive, Wan Chai, Hong Kong
Format: A blend of in-person and online experiences, including keynote presentations, panel discussions, workshops, and business matchings
Audience: 350+ C-suite executives and top marketers in person, and up to 1,000 online attendees from across the region
Register now: https://bit.ly/iabhkc23registration
Key topics:
The Next Step of our AI Journey - The Developments of Generative AI and How It Supports
Business Transformation
Unlocking the Potential of User Generated Content
Transforming Marketing with the power of AI in East and West
What's the future of AI? Opportunities, Challenges and Threats
Maximize Advertising Efficiency with AI
AI-powered planning & generative insight to measurements
Adoption of AI-powered Content for optimal customer experience
Uplifting Omnichannel Sales using AI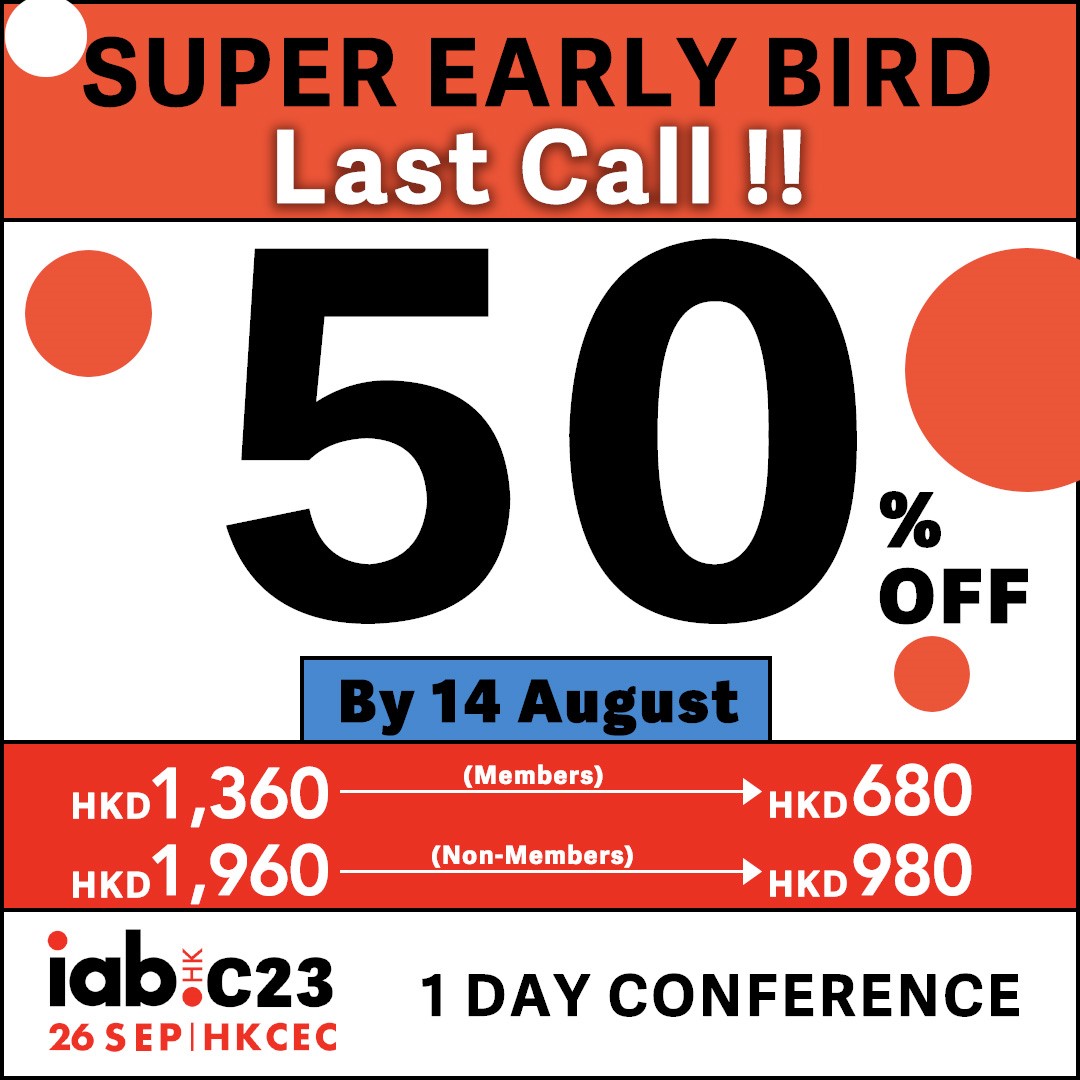 Super Early Bird Pricing (by 14 August):
Members: HK$680 (Door Price: HK$1,360)
Non-members: HK$980 (Door Price: HK$1,960)
Register now: https://bit.ly/iabhkc23registration
Enquiry: c23@iabhongkong.com or alvina.chan@iabhongkong.com
Telephone: (852) 2386 2238
#iabhk #c23 #digitalmarketing #marketingstrategy #AImarketing #commerce #customerdata #customerinsights #dataanalytics #datastrategy #advertisingstrategy #contentcreation #marketingstrategy #measurement #conference #exhibition #earlybird