The first ever and the only Ad Tech & Programmatic industry Whatsapp group in town!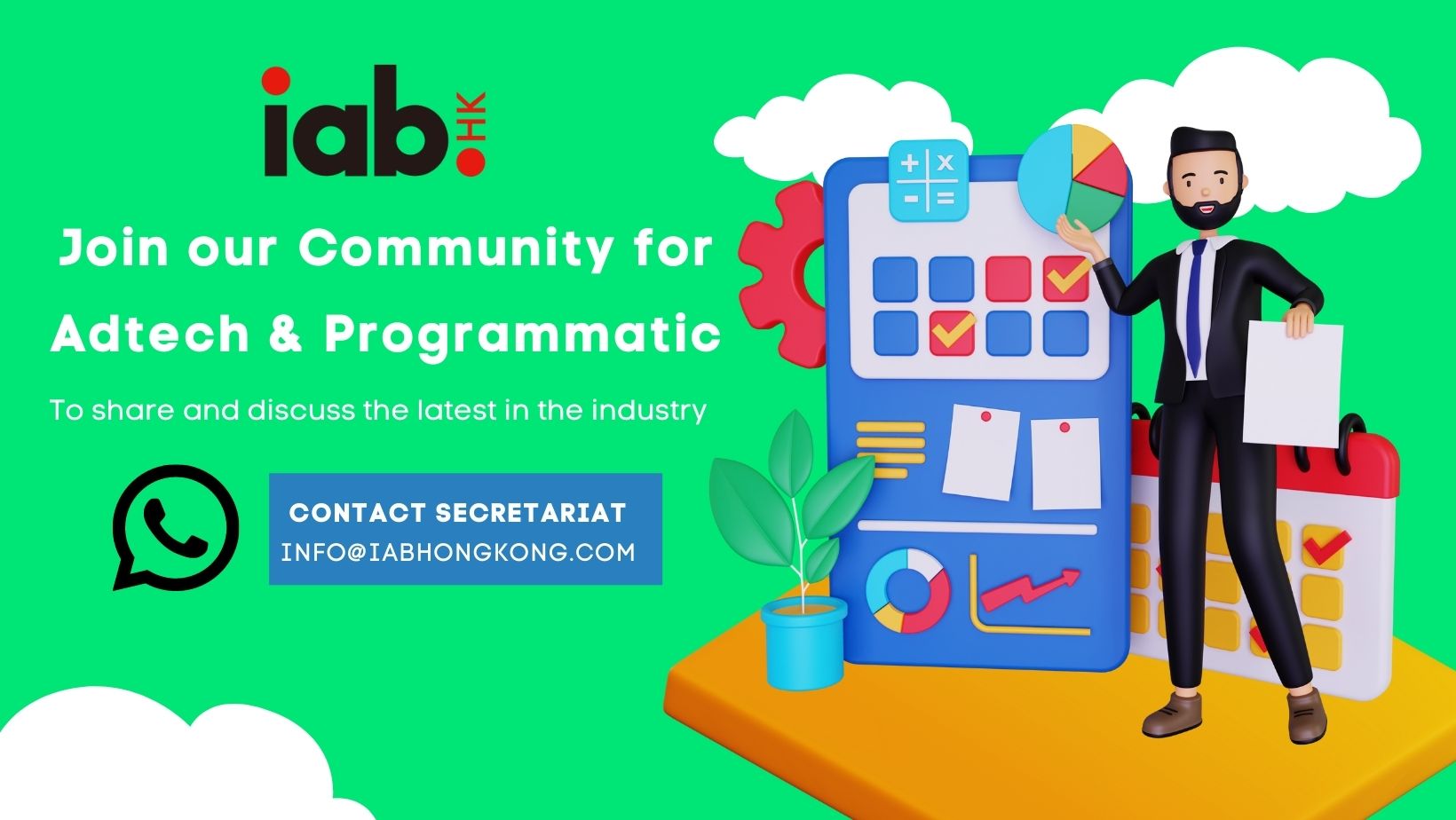 Join the first-ever Ad Tech & Programmatic Whatsapp group. Digital marketing marketers and industry professionals are gathered from both demand & supply side in the HK market to share and discuss the latest AdTech & programmatic trends, updates, best practices, case studies and knowledge sharing. 
IABHK members have priority to join, limit to 2 per member companies. If you are interested to join, please email your name and business title to secretariat team at info@iabhongkong.com or WhatsApp Alvina at 96896628.