embracing acceleration digital era emerging market trends china
Embracing the Acceleration of the Digital Era: Emerging Market Trends in China
The "New Normal" of Chinese consumers
In the past two years, the shopping behaviors of Chinese consumers have undergone a drastic change due to the rapid evolutions of e-commerce, digital entertainment, and social media.
As the e-commerce platform has become the main shopping channel for Chinese consumers, their level of reliance has inevitably risen, which further accelerated the rise of multi-functional social ecommerce platforms , such as Xiaohongshu, Douyin, and Kuaishou, a well-mixed features of live streaming, social networking, entertainment, and e-commerce.
In addition, McKinsey report1 reveals that about 75 percent of consumers have become more healthconscious and prudent. For instance, Chinese consumers continue to maintain a healthy lifestyle through virtual fitness lessons. Chinese composer and personal trainer Will Liu (刘畊宏) started livestreaming his at-home workouts with his wife on Douyin and has gone viral ever since, receiving staggering popularity with more than 10M+ fans and over 2.5M views2 per tutorial within a day.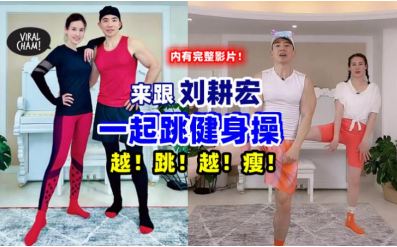 Winning Overseas Brands in Entering the Chinese market
Since 2020, many international brands have developed steadily in China market. According to the official data report from JingDong.com, during the peak 28 hours of the 2021 618 Shopping Festival", over 400 overseas brands' revenue grew by more than 100% compared with 20203 . Besides, as China published the latest version of the "List of Cross-Border E-Commerce Retail Imports," new commodities with solid consumer demand were included, and this opened room for overseas brands to enter China. TriPollar, an Israeli beauty brand that produces home beauty devices, expressed that China has already become the market with the most significant sales contribution and the fastest growth rate4 , three times faster than the average performance in other markets.

However, for most Hong Kong SMEs, the complexity and stringent regulations of the mainland market have made a lot of business owners sit on the fence as they lack experience in promoting and establishing their own distribution networks in such a large market. That said, it is vital for Hong Kong brands to find a fitting, localized marketing partner to understand the latest market information in China.
The New Wave of "Nostalgic Hong Kong" (港風) in China
According to the Consumer Research Report, customers are more willing to purchase products that evoke nostalgia5 . Recently, Chinese audiences have started mimicking outfits, makeup and hairstyles that are inspired by iconic Hong Kong actresses in the 80s and 90s. Additionally, China's hottest music program Endless Melody (聲生不息), has received rave reviews as groups of hallmark singers in Hong Kong and new-generation singers reinterpreted nostalgic Hong Kong pop music.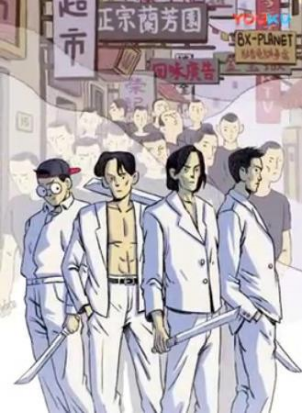 Due to the show's popularity, many brands started to create "Nostalgic Hong Kong" marketing to emotionally connect with consumers, combining traditional and modern culture to achieve the purpose of emotional marketing. Lan Fong Yuen has been well-known as Hong Kong stockings milk tea creator since 1952. During the Tmall's Double 11 Shopping Festival, Lan Fong Yuen swept all the customers off their feet by launching a cartoon advertisement6 featuring futuristic streets in Hong Kong and iconic characters in some of the classic Hong Kong movies, including Chicken Chiu in Young and Dangerous, Landlady in Kung Fu Hustle. Hong Kong marketers are advised to ride on the following marketing trends in China while maintaining the unique advantages and selling points of their own brand identity with the support of a localized team in China to provide customized solutions in the China business environment.
Five Latest Marketing Trends in China that You Must Know
Driving Force of New Generation
Young generations like Gen Z and the millennials in China have become the primary consumer forces that brands are eager to target. According to an online survey, Gen Z hasthe highest average spending power among all countries surveyed7 , and it is observed that they value novelty and the joy of consumption over the product's utility.
Leveraging Web3 Marketing to increase brand affinity among Young Generation
The launch of Web3 marketing not only enhances the brand's image among existing customers but also coincides with the young generation's preference for personal experience.
On December 7, 2021, six years after its founding, tea chain "Naixue" officially announced its brand ambassador "NAYUKI" 8 and launched 300 NFT digital artworks around the IP online. The release of NFT artwork means that "Naixue is starting to explore the meta-universe."
In this regard, marketers should be inspired to build virtual "occasions" with immersive real-time shopping and entertainment experiences for customers to participate and interact with. This allows customers to be directly involved in the metaverse and enjoy a series of virtual consumer experiences brought by the products.
In early 2021, "Gucci" 9 launched its pair of virtual sneakers, priced at $12.99. After purchasing the shoes, consumers can wear them on the Gucci APP and VR social platform "VR CHAT," as well as try them on the game platform "Roblox" to prove their ownership of sneakers in various ways.
In September of the same year, "Balenciaga" partnered with the virtual game "Fortnite" 10 to create new clothes and props for four of the game's most popular characters. In addition, a virtual retail store was built in the game, and the outfits were also made available as the latest Balenciaga merchandise, allowing users to wear the same items as their in-game avatars, further integrating the virtual and real worlds.
Creative Crossovers that Revitalize the Traditions
Many emerging brands in China captivate young customers' hearts with unexpected collaborations with traditional brands.
One of the most coveted collaborations among young people is the "Luckin Coffee X Coconut Palm" 11 - Coconut Cloud Latte launched on April 11, 2022. Luckin Coffee is a coffee chain in China named "The Chinese Version of Starbucks,"; while Coconut Palm is a traditional brand that has often been ridiculed by netizens for its clichéd and bright and "aesthetically unpleasant" colored packaging, but this unprecedented collaboration- a latte cup design with eye-catching corny texts, coupled with the guaranteed quality by both brands, has created an internet craze on different social media.
According to the statistics12, Luckin has issued 12 articles about their collaboration and received a total of 1.25M interactions, indicating the success of this nostalgic co-branding.
At the beginning of 2021, the first collaboration collection between "Gucci" and American outdoor brand "The North Face" was released13 . What's worth mentioning is that the brands have selected China as their first target market. Later in December, both brands collaborated again, launching their fall collection and opening a flash store in Shanghai Xintiandi. The #TheNorthFacexGucci hashtag was read by 150 million people on Weibo.
The Rise of Short-form Videos
Short video marketing has become a new tactic for many brands to enhance brand image. Under the "New Normal," advertisers should not only follow consumption trends but, more importantly, seize the wave of emerging media marketing, such as producing entertaining and relaxing brand content in the form of videos on different social platforms like Bilibili, Xiaohongshu, and Douyin to establish a vivid brand image. Furthermore, as marketing is highly influential within the China market, brands tend to visualize their selling point by personalizing advertisements and building a variety of "occasions" to promote their products.
Bilibili launched its own "618 Shopping Festival" by implementing content creators' live-streaming marketing. Under Bilibili's well-developed video content environment, users showed high participation and a sense of belonging, and the users' browsing time averagely extended to 90.3 minutes14. Besides KOL marketing, brands are now focusing on broadcasting platforms like Douyin, Kuaishou, and Bilibili to nurture native micro-influencers to expand the commercial influencers database. In January 2022, Douyin launched the "Searching for Companion" program15 to discover quality influencers and businesses.
Private Domain Operations Continue to Refine
With the growth of private domains, brands could save traffic costs and improve operational effectiveness by closely monitoring consumer needs through their own platforms.
For instance, in recent years, Wuling has communicated with and converted customers via its private domain marketing16 . Brand content such as brand insights and video advertisements are regularly released to drive traffic and communicate with direct clients; a mini program in Baidu (an app program that does not require additional installation) is created to periodically update model pictures, model prices, and other information to gain insight into user needs and promote conversion. Through the private domain operations, Baidu's trending videos were played up to 600K times, and the applet collects 3,000+ leads per month.
Before leveraging private domain marketing for a breakthrough, brands should examine whether their brand tones are suitable for the private domain, according to the characteristics of the private domain and their brand characteristics. Starting by focusing on the accumulation of brand assets and value in the long term, then using data analyzing tools to refine the operation; lastly, cooperating with public domain marketing to form a complementary advantage.
The rapidly changing China market still has enormous potential, with new marketing strategies emerging, as seen in the rise of private domains, live streaming, and "Generation Z & Millennials" marketing. Brands connect with customers emotionally, from the perspective of demand to interpersonal interaction. While brands are innovating their promotion based on surging trends, they need to discover marketing strategies that are suitable for their brands in order to bring new value to their brands.
Click here to view the full synopsis (English and Chinese) in pdf version.
Author: Charlene Ree, CEO & Founder, EternityX
Please address any questions or comments about this blog to 
Alvina Chan, Secretariat Office, IAB (Hong Kong) - alvina.chan@iabhongkong.com