IAB HK – 2022 Apprentice Program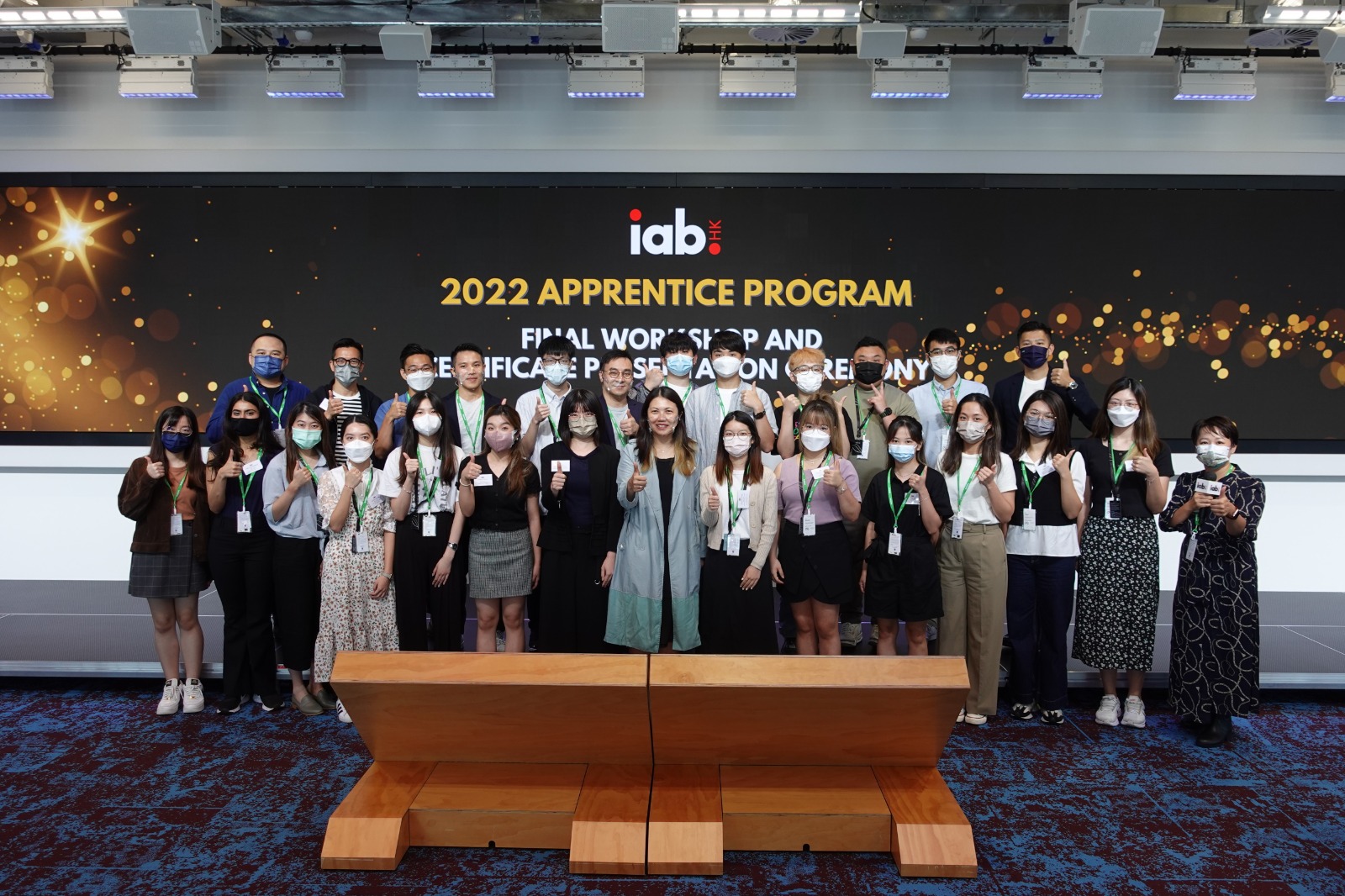 [IAB HK – 2022 Apprentice Program]📚  
🎊BIG call-out to Education Committee & Secretariat Office to organise the program -- from career talk, internship opportunity, recruitment, candidate selection, digital training, webinar, mentorship to certificate presentation.  Team has put a tireless effort over the past 6 months to make it happen and success.
Overall, we got 170 CVs and 32 companies offered 113 internship opportunities.  Great feedback from the students, many of them told that it's the eye-opening experience to learn the practical skills, solid knowledge on digital marketing in terms of data analytics, tools availability, creative production, media integration and the role clarity of the variables in the formula.
👏Thanks IAB members BIG support to provide resources for nurturing talents.  Also, thanks Education & Executive Committee be the mentors and offer 1:1 advice to the individuals.
#IABHK  #apprentice  #careertalk  #internship  #mentorship  #education  #universities  #digitalmarketing  #talentdevelopment  #nextgeneration  #keeplearning  #stayhumble  #shiplove  #meta