Calling for collaborations in the first IABHK C23 on 26 Sep
IAB Hong Kong is excited to announce the launch of our first-ever IABHK C23, which will be held at the Hong Kong Convention and Exhibition Centre on Tuesday, 26 September 2023. The conference seeks to gather professionals from the digital marketing industry across Greater China and SE Asia, who are keen on exploring cutting-edge technologies, innovative strategies, and the latest trends shaping the field. It will be a physical in-person and online conference, including keynote presentations, panel discussions, workshops and business matchings.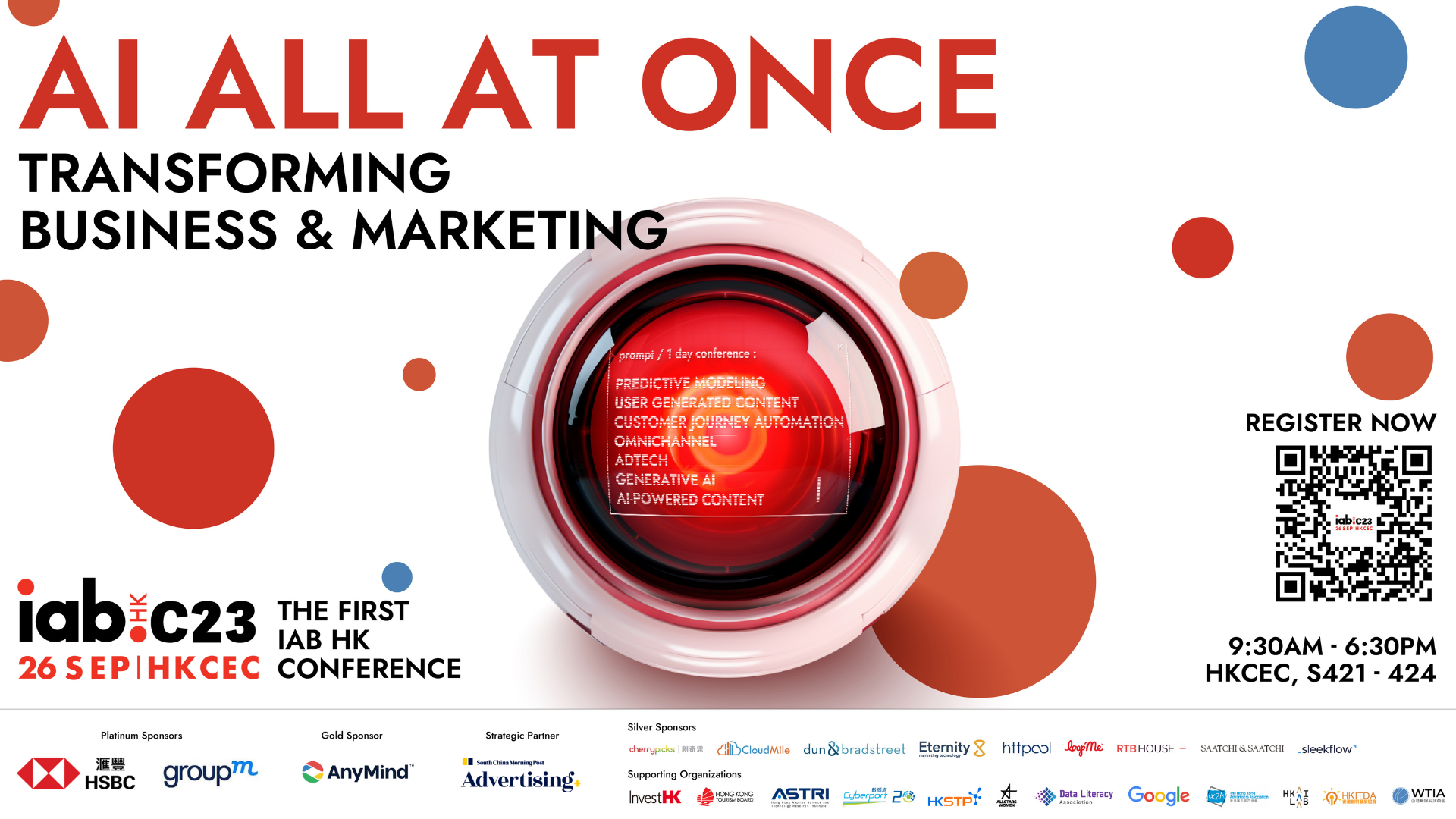 Key information
Event Name: IABHK C23
Date: 26 Sep 2023 (Tue)
Time: 9:30am - 6:30pm HKT
Venue: S421 - 424, Hong Kong Convention and Exhibition Centre, 1 Expo Drive, Wan Chai, Hong Kong
Format: Physical in-person conference + Online conference, including keynote presentations, panel discussions, workshops and business matchings
Audience: 350+ C-suites and Marketers physically and 500-1000 guests online
Language: English/Mandarin (with simultaneous translation)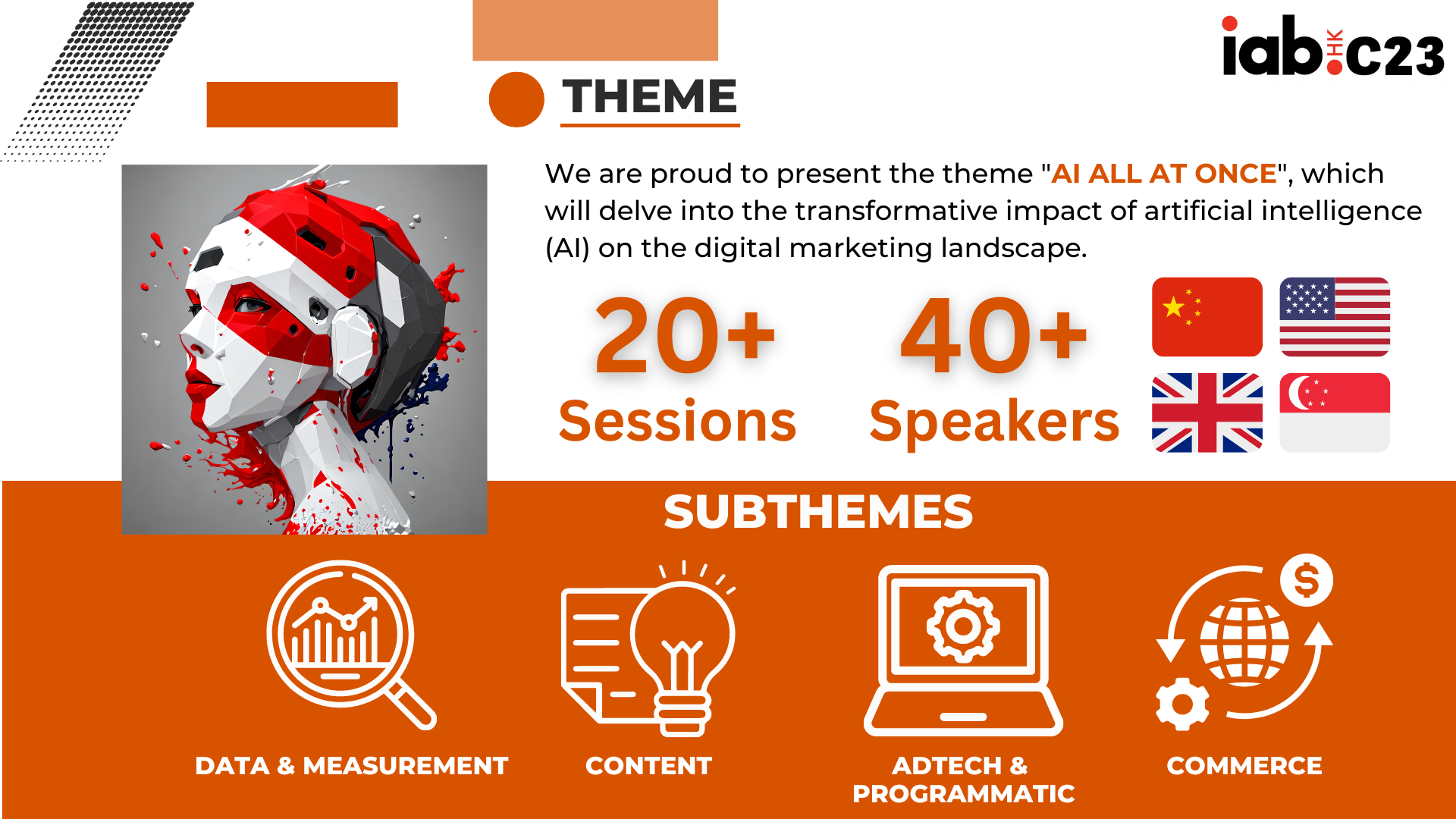 We are proud to present the conference theme "AI ALL AT ONCE", which will delve into the transformative impact of artificial intelligence on the digital marketing landscape. Fellow industry experts will be featured and present on topics such as predictive analytics, data-driven marketing, content marketing, and next-generation customer experience management. The event will include keynote presentations, panel discussions, and interactive workshops, providing both high-level insights and practical, actionable advice for attendees.
Additionally, attendees will have numerous opportunities to network and connect with peers, vendors, and potential business partners throughout the event. Whether you are a seasoned marketing strategist or a technology professional looking to expand your skillset, this event is sure to deliver valuable insights and connections to help you stay at the forefront of the industry. 
Program Rundown please refer to the event page for more details: https://bit.ly/iabhkc23registration
We welcome members and non-members to collaborate at this conference as the speaker, exhibitor or sponsor. This is a great opportunity to showcase your solutions and expertise in front of the influential industry players in Hong Kong and regional level. Should you be interested in collaboration (speaking opportunity and sponsorship), kindly contact the secretariat office at c23@iabhongkong.com or alvina.chan@iabhongkong.com.
Save the date and don't miss out on this exciting event – stay tuned!