hong kong programmatic landscape 2023
Hong Kong Programmatic Landscape 2023
The marketing world is in a digital age. All the marketing strategies are driven by the big data in which consumers hold a high authority as to what they interact with. Key market insights derived from data become the determinating factors of strategic marketing plan. Traditional marketing methods are becoming less effective in reaching the target audience. To maintain your market share in the fiercely competitive world, application of programmatic marketing tools is one key way to business success.
An Overview of Programmatic Landscape in Hong Kong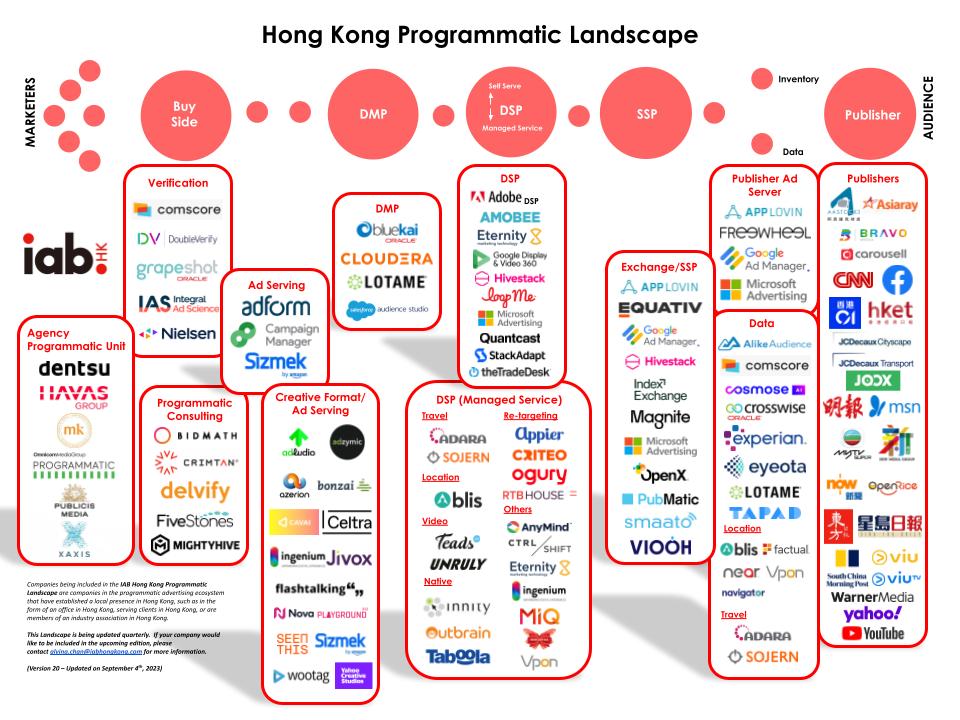 Our latest edition of the Hong Kong programmatic landscape showcases the providers and services available to you at every step of the digital journey. 
Request for Addition & Updates to the IAB Hong Kong Programmatic Landscape
If you would like to be featured in our Programmatic Landscape or request for an update to your company's information on our list, please kindly fill in the following form. We will follow up your case shortly.