maximizing opportunities greater bay area market best practices and effective
Maximizing Opportunities in the Greater Bay Area Market: Best Practices and Effective Strategies for Hong Kong Tourism Marketing
Tourism has always been an essential component of Hong Kong's economy, and recent data highlights the significance of the Guangdong-Hong Kong-Macao Greater Bay Area (GBA) as a key market for the city's tourism industry. During the five-day Golden Week holiday, Hong Kong welcomed 1.71 million visitors, with 625,000 arriving from mainland China. These travelers accounted for 37% of the total visitors and 63% of the pre-pandemic level. The GBA, with a population of over 86 million and an economic aggregate of RMB1.26 billion (equivalent to 11% of China's national GDP), presents a wealth of opportunities that must not be overlooked.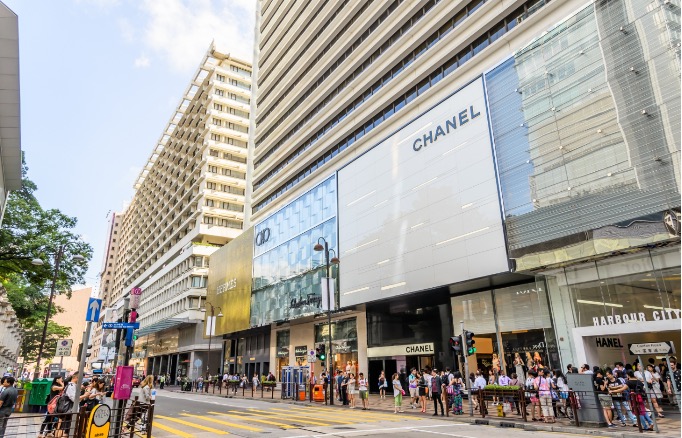 McKinsey's research revealed that GBA tourists spend an average of RMB36,400 during their visits to Hong Kong, underscoring the immense potential of the GBA market.1 To fully capitalize on these opportunities, Hong Kong's tourism industry must redouble its effort into attracting more visitors from the region. In addition, businesses should strive to learn effective strategies for connecting with and converting these Chinese tourists in a targeted and precise manner. 
This leads to the question: Which current digital trends can Hong Kong local brands leverage to effectively target Chinese travelers?
1. Boosting Awareness with KOL Campaigns on XiaoHongShu ("XHS") and Douyin through Social Seeding
XHS's community-driven approach makes it an ideal platform to reach Chinese tourists. Travel bloggers and KOLs can share their travel experiences, itineraries, and hacks from a first-person perspective, encouraging customer engagement and creating a more immersive experience for other users. This type of highly engaging user-generated content can influence the travel decisions of other users, as seen in the example of the Bank of China Branch in Hong Kong, which became viral in mainland China after gaining popularity on XHS where KOLs were posting about the bank's exceptional customer services and the attractiveness of its banking products in Hong Kong. This in turn has transformed an otherwise ordinary bank branch into a popular "landmark" visited by mainland travelers.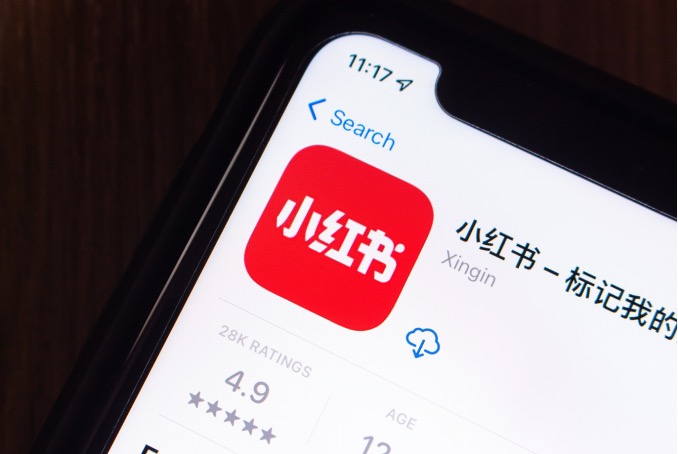 Recently, EternityX helped Hong Kong Ocean Park to launch their KOL campaigns on XHS and Douyin to boost brand awareness and become one of the top-of-mind travel destinations among GBA travelers. To launch a successful KOL campaign, it is vital to work with the right influencers. EternityX helped Ocean Park select KOLs and KOCs from different engagement segments based on data-driven analysis on factors such as their fanbase, engagement data, content styles, and previous work history.  These influencers filmed vlogs and shared their "strategies" (攻略) on how to get the most out of their Ocean Park experiences. This type of user-generated "travel hacks" content is highly effective, especially for visitors who may find it overwhelming and time-consuming to otherwise effectively plan their visits to the park, especially for those novice theme park-goers. Mainland visitors are fascinated and drawn to this type of content, which helps in boosting brand awareness and attracting more visitors.
The Ocean Park campaign has achieved impressive results, with its KOL vlogs being featured under the Travel Vlog Recommendations in XHS, and its KOL videos ranked top 5 organically in Douyin when users search for Ocean Park keywords. This example highlights the power of KOL collaboration as one of the most powerful forms of advertising in China. For travel retail brands looking to tap the outbound Chinese tourism market and promote their destinations to Chinese travelers, it is worthwhile considering kickstarting a destination marketing campaign on XHS and Douyin.
2. Full Funnel Marketing Strategy to Precisely Target Chinese Tourists Along Their Travel Journey
The traveler's decision-making journey can be broken down into four stages: Dreaming, Pre-Trip, In Trip, and Post-Trip. To launch effective destination marketing campaigns, travel retail brands have to plan omnichannel strategies wisely in order to boost their brand's online presence.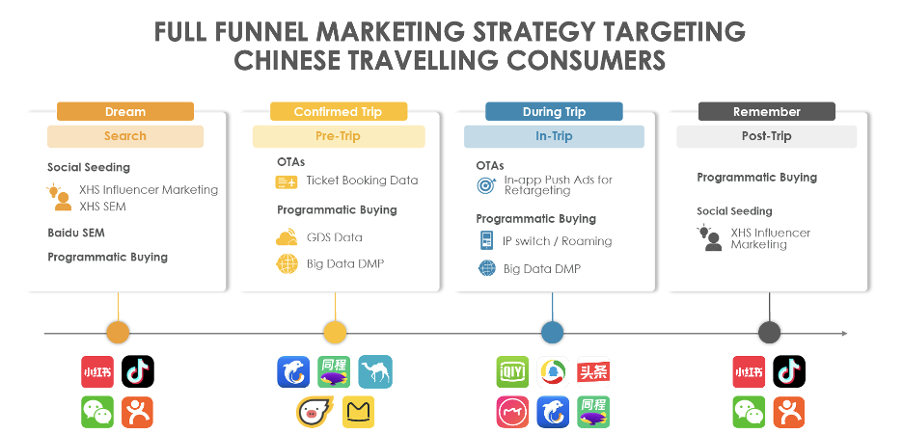 In the "Dreaming" stage, the main objective is to attract potential customers by sparking their interests and providing travel inspirations. In the age of digitalisation, people are either actively seeking travel ideas online or passively receiving travel-related content. Therefore, it is vital for marketers to plant the seeds of travel desire by creating emotionally-driven content that helps their audience visualize their travel experiences and establish a fun and interesting brand image. Effective strategies during this stage include SEM campaigns and social seeding on top-tier Chinese social media like XHS, Douyin, WeChat and DianPing. These platforms provide excellent opportunities to raise audience awareness and generate interest in travel destinations.
In the "Pre-trip" stage, potential customers confirm their trips and begin booking flights, hotels, museum passes, day trips, and etc. The objective during this stage is to establish connection with your clients and further boost their interests in the brand. Given the prominent role of Chinese OTAs among outbound GBA tourists, brands can consider advertising on platforms like Ctrip, Fliggy, Ly.com, Qunar, and etc, while creating more specific and relevant content for Chinese travelers. This helps to cultivate their anticipation and shorten their consideration cycle. By collaborating with Chinese OTAs, brands can leverage the ticket booking data of these traveling Chinese consumers and gain insights into their demographics, location and interests. This data can be used to tailor marketing strategies and create more effective campaigns in future stages.
During the "In-trip" stage, the brand's goal is to boost conversions among Chinese consumers who are already traveling. To retarget and convert audiences who have previously interacted with the brand's ads, launching native, banner or in-app push ads on OTA platforms and other related Chinese apps such as iQiyi, Tencent News, Toutiao, and etc. are recommended. Marketers can also leverage the IP switching or roaming data of these Chinese tourists to deliver their brand messages to their targeted travelers.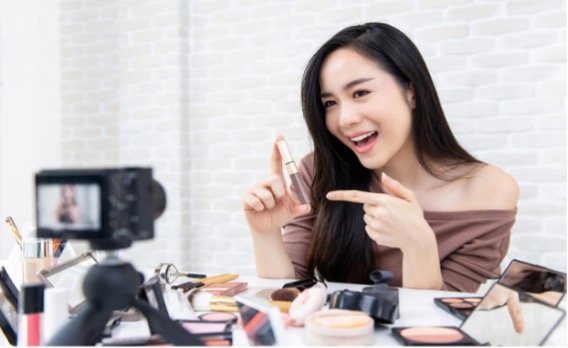 Last but not least, travel marketing should not end after the "In-trip" stage. In the "Post-trip" stage, brands can cultivate brand loyalty and work with influencers to further deepen their connection with their customers. KOLs and KOCs can share great travel stories and experiences in the form of restaurant reviews, travel photos, or vlogs on various Chinese social media platforms. This type of user-generated content can help create a sense of community and encourage repeat visits. Also, by working with KOLs and KOCs, brands can increase their reach and attract new customers who may be in the "Dreaming", "Pre-trip" or other stages who are interested in visiting the destination.
To take destination marketing to the next level and achieve better results, brands should consider incorporating programmatic ads buying across all travel stages.  With accumulation of big data and audience segmentation, brands can gain a better understanding of their target Chinese consumers, including their demographics, interests, spending power, browsing habits and behaviors. Brands can also ensure that they are delivering the right message to the right audience at the perfect location and timing. As a result, effective precision targeting can be easily achieved for travel campaigns.
3. Private Domain Marketing to Cultivate Brand Loyalty and Create Better Digital Experiences
Private domain marketing is one of the popular marketing strategies in China as Chinese consumers, including GBA tourists, are putting greater emphasis on digital shopping experiences. Thus, to stay ahead of the competition, local brands can establish their own private domain ecosystem with WeChat Mini Program, targeting high-spending Chinese travelers during their stay in the city. Travel retail brands can also showcase interactive and other interesting ads to attract more Chinese consumers and drive conversions. As the greatest source of private domain traffic, WeChat had over 1.3 billion monthly active users as of December 2022, and WeChat Mini Programs is anticipated to reach 764 million daily active users by 2025, an increase of 75 million or 10.88% from last year's estimated number of users. More importantly, the platform allows brands to personalize their promotional contents and connect audiences with loyalty programs. The information gathered can also be used as an extensive and comprehensive CRM database to forge customer relationships and create a better digital experience for their customers.
In conclusion, Chinese media platforms have a growing influence on travelers' decision-making journey. It is crucial not only for retail brands but also brands in other sectors to develop a sound Chinese social media strategy catering to Chinese travelers' needs. Chinese consumers are increasingly relying on platforms such as XHS, Weibo, and DouYin when it comes to travel inspiration and research, such as which landmarks to visit, which restaurants to dine at, and what transportation to take. Given the complex Chinese media landscape, brands should carefully explore and select the most suitable platforms for their campaign to achieve their marketing goals. Finally, to maximize brand exposure and boost engagement, businesses should seize each marketing touchpoint along the travel consumer journey to entice mainland travelers with immersive and relevant content at the right time and the right place.
Reference:
1. McKinsey Survey: The Return of the Greater Bay Area Traveler to Hong Kong
https://www.mckinsey.com/cn/our-insights/our-insights/the-return-of-the-greater-bay-area-traveler-to-hong-kong
2. Impact of user-generated travel posts on travel decisions: A comparative study on Weibo and Xiaohongshu
https://www.sciencedirect.com/science/article/pii/S2666957922000325#:~:text=Using%20the%20case%20of%20Chinese,to%20influence%20their%20destination%20selection.
3. The Mainland Cities of the Greater Bay Area (1): Consumer Confidence and Wealth Management Arrangements
https://research.hktdc.com/en/article/MzgwMjcwOTgw
4. HK sees more than 625,000 visitors from the mainland during Labour Day 'golden week' holiday
https://www.thestandard.com.hk/breaking-news/section/4/203312/HK-sees-more-than-625,000-visitors-from-the-mainland-during-Labour-Day-'golden-week'-holiday
5. Number of monthly active WeChat users from 2nd quarter 2011 to 4th quarter 2022
https://www.statista.com/statistics/255778/number-of-active-wechat-messenger-accounts/
6. How Many People Use WeChat? User Statistics & Trends
https://www.bankmycell.com/blog/number-of-wechat-users/
Author: Charlene Ree, CEO and Founder of EternityX Marketing Technology (IAB Hong Kong AdTech & Programmatic Committee)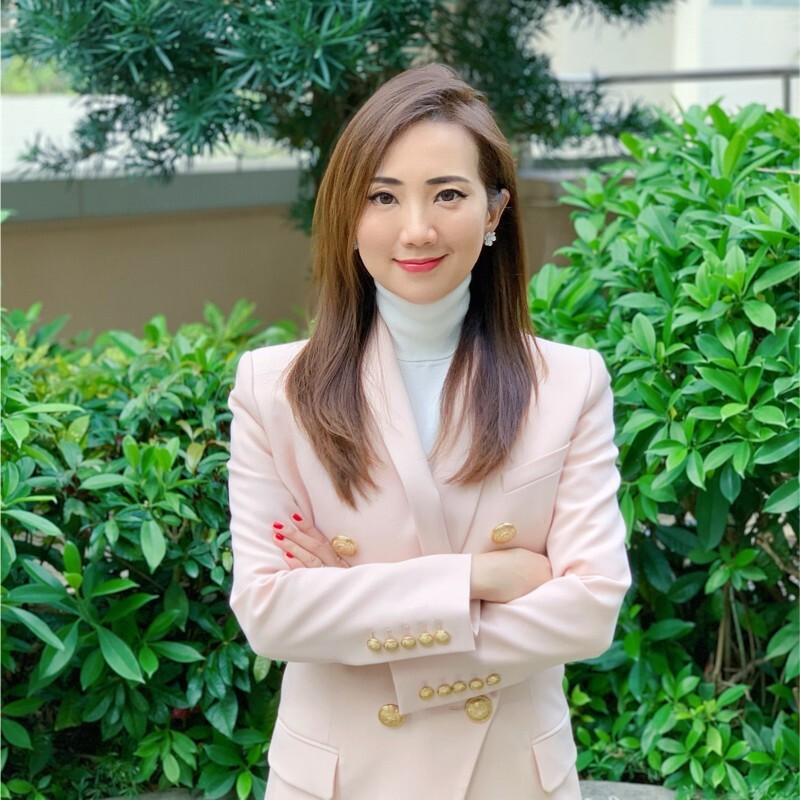 Please address any questions or comments about this blog to
Alvina Chan, Secretariat Office, IAB (Hong Kong) - alvina.chan@iabhongkong.com