Enjoy Special Discount to MarketingPulse 2022 - Together, We Create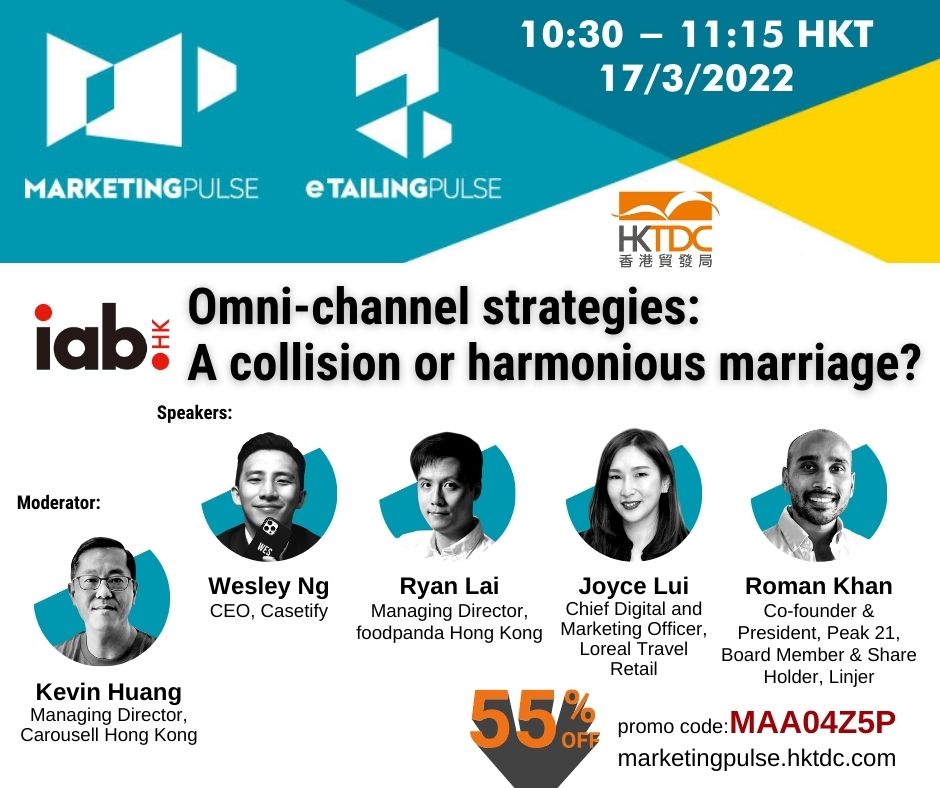 What happens when on and offline retail strategies collide? Brands that were born in the mobile commerce age thrive in changing consumer behaviours while more established brands that were built over decades based on brick and mortar are increasingly upping their digital savviness and investments.
When paths collide, we wonder which strategy will emerge as superior or does the old adage that the customer is always right be the ultimate winner. Our speakers from renowned companies across APAC will share their experience and secret sauce on this panel. Join IABHK breakout session on 17 March no matter you're digital native, traditional brick and mortar, or already omni-channel.
Date: 17 March 2022 (Thur)
Time: 10:30 - 11:15am
Format: Live Broadcast
IABHK members to enjoy 55% off. Register now! 
55% off discount code: MAA04Z5P
Limited complimentary virtual passes (worth HK$550) are available for members on first come first serve basis, please contact us at info@iabhongkong.com