Introduction 
The IAB Hong Kong was pleased to present a C-Level breakfast series on Sept 14, 2022, at the Mandarin Oriental Hotel Hong Kong on modern loyalty programs and the future with NFT. The IAB Hong Kong Commerce committee hosted the event and was sponsored by Appier, iClick Interactive, and Vpon Big Data Group. 
Panelists included Brian Hui, Managing Director and Head of Customer Propositions and Marketing, Wealth and Personal Banking (WPB) at HSBC, and Herman Cheng, Chief Digital Officer at Sun Hung Kai Properties, who spoke on: The modern Loyalty Program Evolution, Best Practices, and Learnings, moderated by Adrian Toy of Google, while Daniel Lo - CEO & Founder at GoGoChart Group and Andy Ann - CEO at NDN Group spoke in the following session NFT Landscape and Intersection with Loyalty Program moderated by Andy Hsu of Meta.  Attendees include over 50 C-Suite and senior executives from Henderson Land, CSL, American Eagle, The South China Morning Post,  Prudential, Chow Sang Sang, TSL, Procter & Gamble, DBS Bank, MTR Corp, Livi Bank, and Catalo, amongst others. 
In the quick poll conducted before the panel discussion, over 50% of attendees said they had initiated talks of an NFT project at their respective companies. Most respondents said that security concerns, and lack of experience, were significant concerns as to why they have not started an NFT program. In contrast, others preferred to wait and see the future developments of NFT before deciding on it. In addition, 32% of respondents have allocated up to 15% of their marketing budgets to loyalty programs and said that the program is a key element of their customer retention and growth program. 
Key highlights:
Focus on your core strengths and use your loyal program to amplify them and drive complimentary benefits using omnichannel strategies. 
Think like a tech start-up and be agile; adapt and be ready to make changes based on your customer's behavior changes. 
Loyalty program rewards and gamification work in tandem and are both crucial to ensure loyalty and engagement and increase customer spending.
Test and Learn and be willing to reach out to your customers/community for feedback. 
Solving customers' problems is still fundamental to the success of your loyalty program. Simple, Intuitive features can bring incremental benefits to both the customer and the brand. Build it, and they will come. 
Brands are starting to use NFT for good such as ESG and charitable causes, and more are expected to do so. 
Focus on community and the utilitarian function of your NFT project and the long-term sustainability of it with customer benefits in mind. 
Marrying physical and digital (phygital) assets is a good way to engage your community and bring customer benefits.  
Brands should take additional care to ensure the security of the NFT and avoid investment-related elements.
The Modern Loyalty Program Evolution, Best Practices, and Learnings 
Kicking off the morning with our first session, Adrian Toy shared that Hong Kong's largest property developer by market value, Sun Hung Kai Properties' The Point loyalty program launched in 2019, unites 25 SHKP-owned malls across Hong Kong, five luxury hotels, and over 2,000 participating merchants while HSBC's 5-year-old Reward+ program is consistently ranked a top 10 app, and allows for its users to earn and burn points at its participating merchants. HSBC recently introduced features such as Well+, gamification, and insurance products into its main banking app. 
Toy indicated that according to various studies, 66% of consumers say the ability to earn rewards changes their spending behavior, while the average person is enrolled in 3-4 loyalty programs. 40% of shoppers feel they get high value from their loyalty programs, while half surveyed said they will withdraw from loyalty programs that don't provide high value.
With loyalty programs being critical for businesses to engage and retain customers and on the onset that customer expectations constantly changing and bars are being raised, how do HSBC and SHKP adapt to their customer's ever-changing needs? 
Herman Cheng of SHKP shared that its network of 25 owned shopping malls is a core element of the Point program while expanding to other SHKP-owned businesses such as Yata supermarkets. Their business objective has always been to get footfall to the malls, and the app uses an omnichannel strategy to drive consumers from on to offline and vice-versa. 
During Covid restrictions earlier this year, business was far from usual and especially hit hard were F&B outlets affected by early closure restrictions and reduced footfall to its malls. Consumer habits were also changing drastically, for example, diners were having dinner as early as 4 pm, and tenants offered early dinner specials to meet this demand and take away offers. To meet the changing needs of its tenants and merchant partners as well as consumer needs, The Point focused on dining pick-up promotions that brought value to its tenants and met consumer needs. It also worked closely with merchants to help them adapt to changing consumer habits and offered tips on weathering the restrictions. 
Brian Hui of HSBC, on the other hand, cites that the bank needs to start creating behavior changes amongst its customers. Hui further added that the key to success and engaging customers are taken off a page from successful tech start-ups; focus on developing a good product, providing a 6-star customer experience, gamifying app features, creating daily tasks, and rewarding them for task completions. 
He believes that consumers are very loyal to services that offer a subscription service and gamification, citing Apple, Amazon Prime, and Carousell as good examples that have helped these companies increase loyalty, engagement, and spending. This methodology has led to the creation of HSBC's Well+, and such features are heavily embedded into the program. He believes that both rewards and gamification programs work in tandem to build spending habits, loyalty, and continuous engagement with its customers. 
Toy revealed that a Google study indicated that ⅓ of consumers wanted a loyalty program that could apply to many brands and provide them with many choices but wanted to know if that would lead to greater consumer spending for its customers. 
Cheng said that the key difference is that the Point features 25 malls in Hong Kong, meeting the needs of every potential consumer in Hong Kong and the variety of choices it brings to consumers is a key differentiating factor. Cheng added that another key success factor of the Point was attributed to leveraging data to provide personalized offers to customers, constantly learning and improving upon them. Testing and Learning are important, but he further advised that one should not be greedy and try to do too many things simultaneously. 
Hui said that there is a constant debate if a discount or a reward should be given to incentivize customers adding that when points are burnt, there is no further engagement. It's critical for the bank to engage its customers continuously, and using gamification features such as daily task completions with small rewards has improved customer engagement. 
Hui further added that the top success factor is improving customer choice and relevance but solving a customer problem is the most important thing to do. If you solve their problems, they will come back and stay loyal.  The bank does so by using machine learning and intuitive features to segment customer profiles and, in turn, can drive relevant messages through a consumer's life stages offering a variety of products at different stages. The bank's PFM (personal finance management) widget on the main banking app enables customers to monitor their finances. It helps it achieve this goal of offering personalized and relevant offers, which has led to the bank winning new customers since its availability. 
Regarding new technology such as NFTs being used as a new age loyalty program and an exclusive entry into a community, Hui said that the bank is experimenting but has limited itself to marketing tactics. He said that NFT is still early in its development, and it needs to size the market to determine its long-term viability and corresponding investments. HSBC recently collaborated with Casetify and K11 to launch an NFT project and had chosen not to go at it alone so that it could leverage the collective strength of its partners. He believes that the bank should be the first in the space to demonstrate its thought leadership in new technologies but acknowledged that web3/NFT is still in its infancy and likens it to its early days of smartphones and app stores. Hui wants the bank to continue to experiment with new technologies and continue the spirit of testing and learning and act like a start-up wherever possible. 
Cheng said the conglomerate is still finding an impactful use case to deploy such technology that brings value to its customers and tenants and has yet to develop any projects. However, some of its business units, such as Kowloon Motor Bus company (KMB), have recently tested and launched a project. 
NFT Landscape and Intersection with Loyalty Program 
While Web3 technologies and companies have garnered headlines and attention over the past two years, the so-called Crypto winter has arrived in early 2022 and has yet to thaw. A recent survey from Variety has found that consumers differ on the impact of the winter, with younger consumers being more bullish about crypto's long-term prospects, with a third thinking the highs seen last year will be back. On the other hand, older consumers, perhaps marked by experiences with prior bubbles popping, are much more likely to think the good times will not return. 
The panelist was asked what they felt were trends that traditional companies were doing to enter the NFT space, particularly in Hong Kong. Andy Ann, said that NFTs originated as artworks and then evolved into gaming and now have come into a commercialization stage and are seeing companies use NFT towards ESG and charitable causes. An excellent example in Hong Kong is "NFT for Good," a project from NGO The Hub, Cathay, and Articoin benefiting the children of Sham Shui Po district and quickly allowing Cathay members to purchase the limited edition NFT using cash or AsiaMiles. 
Daniel Lo said his NFT projects have always been community focused and advises brands not to go for the "sell out within minutes" hype as it is not sustainable and does not necessarily bring value to the buyers. He adds that being relevant and having a utility function is very important because once the buzz dies down, consumers want to know what the benefits and continuity are for the NFT. For many companies, being first and gaining PR and thought leadership recognition is a good enough reason to get on the bandwagon. However, having a well thought long-term utility strategy and customer benefits brings continuity to the project. Brands should also consider extending the NFT project into other customer experiences, such as on the metaverse. 
While some brands such as D&G and RTFKT from Nike have used NFTs to reach new customers, the discussion as of late has been around how NFTs can be integrated into existing loyalty programs and reach an existing customer base to engage better and retain them; most recently, Starbucks launched Odyssey, an NFT project tied to its Rewards loyalty program. 
To that, Ann said that local companies such as Kowloon Motor Bus (KMB) had launched an NFT with 2000 NFT units available and a physical element of a special edition of the physical bus model designed exclusively for this NFT campaign that is not for sale. KMB NFT owners can get access to exclusive experiences such as VIP visits to the KMB Carnivals.  He believes that in the future, buyers who own a KMB NFT bus route might be able to collect "digital tolls" such as advertising dollars or loyalty points may prove to be an exciting opportunity.
Lo said he is looking at verification and authentication of second-hand luxury goods using blockchain, and this fits a real-world need to help buyers combat counterfeit luxury items. Echoing advice from Hui of HSBC, Lo advises brands that now is the best time to build new tests and experiments. He believes that being first to market is important and the cost is not prohibitive.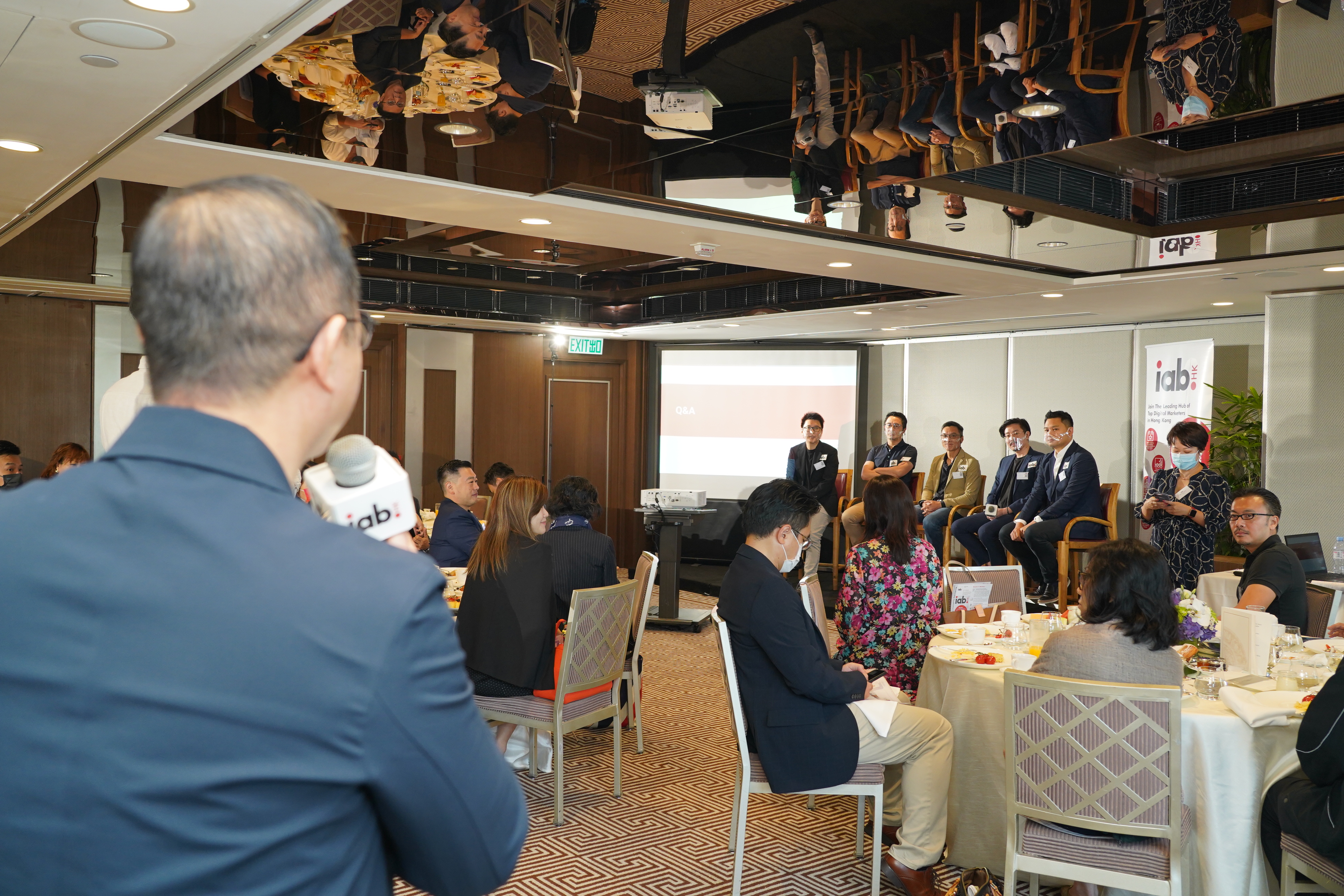 Both panelists cited differences between the traditional loyalty programs and NFT-enabled programs in that web3 technology allows brands to automate and decentralize fully and that, at the moment, there is a strong PR effect associated with being first to market and being perceived as trendy and cool. For consumers, it offers an exclusive membership to engage with other community members and importantly a true ownership of that membership that may be transferable, if they wish, and tied toone-of-a-kind digital/physical products. Both panelists cautioned that brands should ensure they provide strong security features of their NFTs to consumers to avoid theft or hacking and that brands should avoid the investment elements related to NFTs.  
While the panel agrees that NFTs can be used to encourage brand advocacy, engagement, and long-term loyalty.  How does a brand go about starting? 
Ann cited the need to have a good understanding of web3 technologies and the various blockchains, wallets, marketplaces, and experience extensions associated with it, such as the metaverse. Most importantly, one must understand their customer's needs and benefits and match them with a solution. Lo said that If you are a leading brand, now is the excellent time to set the benchmark, make history and be the first. With NFT, brands can add a second layer to the experiences of the loyalty program driving greater community engagement amongst your program but also being able to collaborate with other communities and programs. 
Web3 is about experimenting, and the community embraces that brands don't always get it right the first time but love that they try. It is important to communicate openly and be honest and transparent. To his surprise, the power of the community often comes into play, and very often, community members give valuable feedback and help brands improve.
Finally, Lo revealed that the outlay for a web3/NFT project could cost anything from nothing to infinite amounts, as many free-to-use tools on the market can enable a project to start. In addition, many companies are open to collaborating and sharing profits or revenues. However, to maintain the project on an ongoing basis, the cost will range from HK$500k to 1.5m annually, which accounts for smart contracts and marketing costs.


Written by Kevin Huang