The Best Use of Mobile Online Campaign Showcase Season 2 Nomination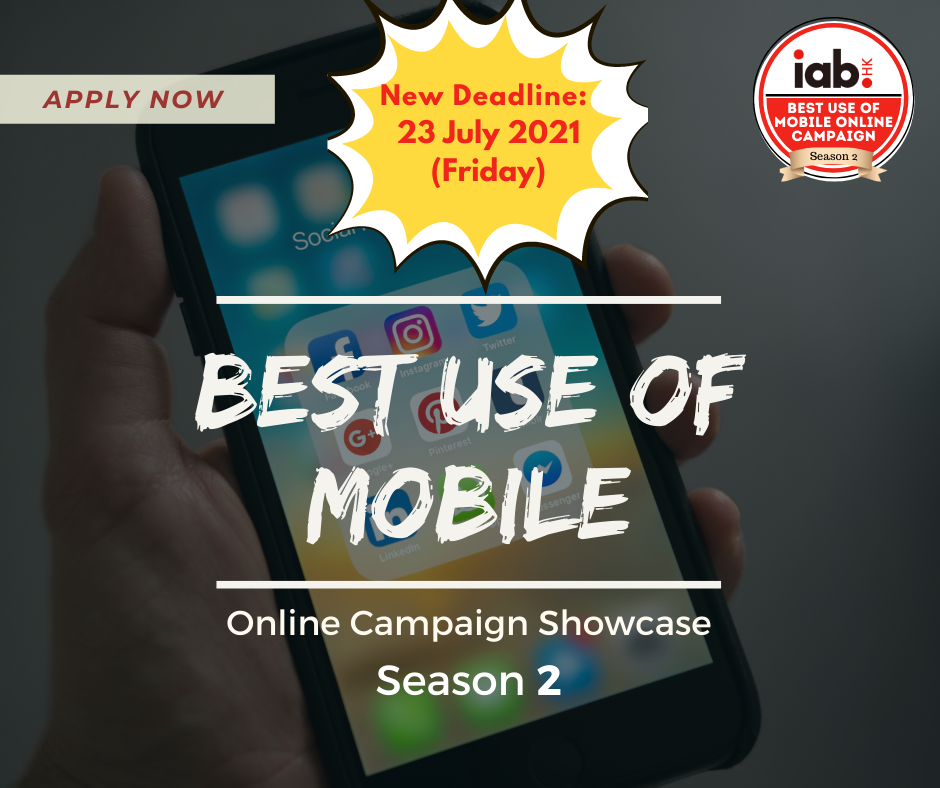 We are excited to announce that the "Best Use of Mobile" Online Campaign Showcase Nomination Season 2 is now open. We have received excellent campaigns in Season 1 and we cannot wait to showcase your projects! Click here to submit your projects! Click here to view Season 1 results.
IAB Hong Kong is proud to present the "BEST USE OF MOBILE" online campaign showcase, a chance for in-house and agency marketers to share your most successful and effective campaigns with your peers!  
In keeping with IAB's mission to promote professionalism and learning for our members and associates, this online showcase is a permanent library of multimedia case studies launched in Hong Kong, between 1 Dec 2020 and 31 May 2021. What were the key obstacles overcome? What learnings surprised our seasoned marketers? What stroke of inspiration turned a ho-hum campaign into a masterpiece? 
Our showcase will be hosted on IAB Hong Kong's website and feature market-leading work brimming with the unique energy and vibrancy of Hong Kong's marketing industry.  
Submit details of your campaign case study by filling in this form before 23 July 2021, and your campaign will be posted after a short vetting process by IAB Hong Kong's 2021 Mobile Committee. The result to be announced in August.
For enquiries, please send emails to our secretariat office at info@iabhongkong.com or Alvina at 96896628.